THE LOGHAVEN BED & BREAKFAST STORY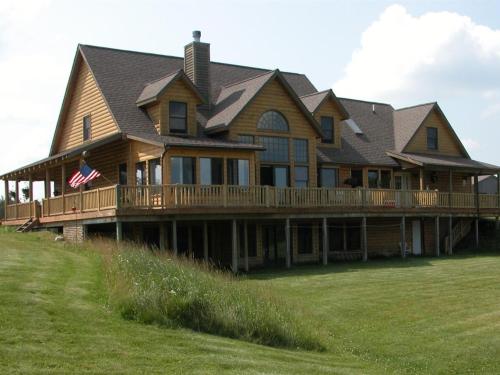 Situated in a meadow on a hillside, LogHaven has a perfect location to take advantage of both wind and sun for energy.
ONE OF TWO WIND TURBINES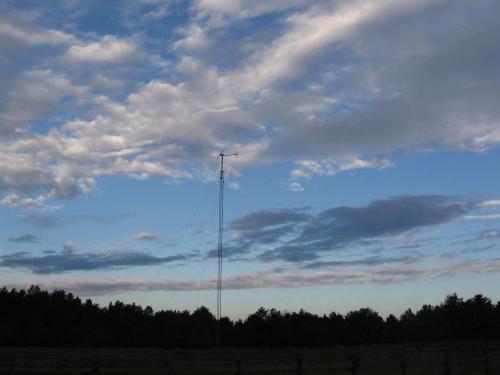 A 3000 watt Whisper 500 wind turbine on an 80 foot towerand a second 500 watt tower provide 70% of LogHaven's electricity requirement.
SOLAR ARRAY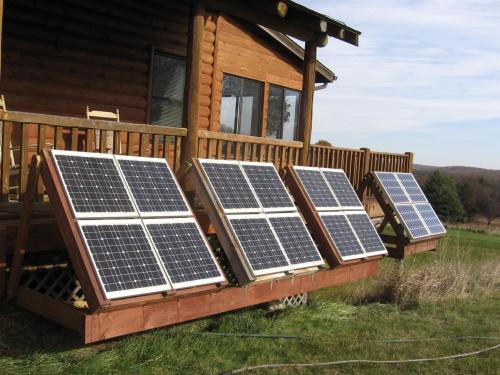 Six solar panels add 2000 watts of energy per day.
Our Story in Brief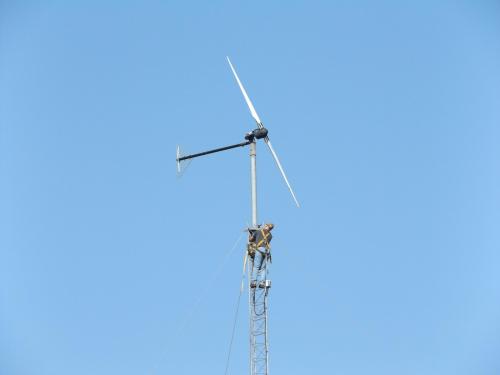 LogHaven is off-grid and totally supported by alternative energy solutions. Built in the year 2000, electric power was available only at a cost of $78,000 . Owners thought that they could accomplish an alternative solution at a much lower price, hence a wind turbine on an 80 foot tower was erected. Some solar has been added since then which provides a lesser percentage of required energy. A one-day seminar titled "An Introduction to Alternative Energy" is offered once a month for those who would like to learn how they might apply the technology to homes or small businesses.
Energy and eco-concious practices are observed and conservation of natural resources whenever possible through recycling, reduced laundry, composting, lighting and power reductions, Energy Star appliances, chemical-free cleaning products, etc.
Inspected and approved by the Michigan Bed & Breakfast Association as an inn that assures personal hospitality, is fully insured, and meets its high quality standards.
LogHaven has been featured by:
The Detroit Free Press
Michigan Magazine on RFD-TV
The Voice newspaper
True North Magazine
The Bay City Times
LogHaven is a member of: